Batman: The Long Halloween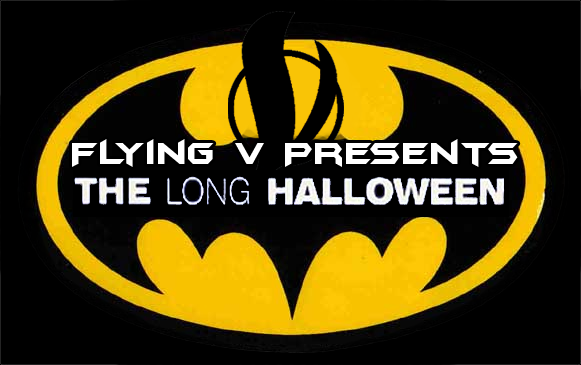 December 8, 2014
Batman: The Long Halloween begins at the dawn of the Dark Knight's career, when three men – an honest Cop, a crusading District Attorney, and a driven Crime Fighter – make a pact to bring down organized crime in Gotham City once and for all. A mysterious Serial Killer is making murder every month, and only on Holidays. And a city is changing as The Freaks start to come out at night. This year long murder mystery features your favorite Heroes and Villains in a chess match with lifelong consequences for our City.
Flying V assembled an all-star ensemble to help us introduce our exciting 2015 season.
Tickets were PAY WHAT YOU CAN at the door for this ONE KNIGHT ONLY performance!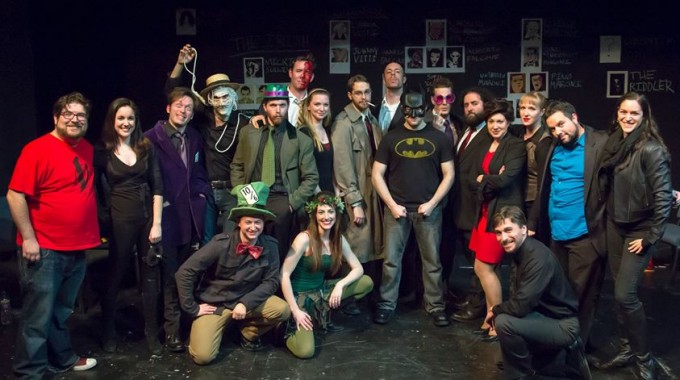 Based on the seminal story created by Jeph Loeb and Tim Sale
Adapted and Directed by Jason Schlafstein*
Featuring: Grant Cloyd, Zachary Fernebok*, Peter Finnegan, Amanda Forstrom, Kari Ginsburg, Gwen Grastorf, Michael Harris, Lee Liebeskind, Matthew McGee, David Pratt, Megan Reichelt*, Paul Reisman, Bradley Foster Smith, Chris Stinson, Sarah Taurchini, and Ryan Tumulty
*Flying V Company Member
Press
Batman: The Long Halloween on WAMU Art Beat