The Bleeding Heart Show

THE BLEEDING HEART SHOW:
A Collection Of New Plays (Inspired by the Music of The New Pornographers)


Sunday, 11/8 @ 3pm
$18
At The Jewish Community Center of Greater Washington
6125 Montrose Rd. Rockville MD 20852
Free Parking, and a 15 minute walk from White Flint Metro (Red Line)
Co-Produced with the Jewish Community Center of Greater Washington and Sponsored by The Jewish Studio
For ONE DAY ONLY, renowned local theater company Flying V, recipients of the 2015 John Aniello Award for Outstanding Emerging Theater Company, bring their brand of pop culture infused Indie Theatre to the JCC with this collection of original plays, all inspired by the music of Indie Rock Super-Group The New Pornographers – all as part of the Annual Lessans Family Book Festival.
Known for creating quirky, charming, and highly theatrical original work, this afternoon will feature five brand new plays commissioned just for this event and performed for the very first time! Each playwright is using a different New Pornographers song as a prompt to create a show exploring the search for connection, relationships, and Awesome music.
Join us after for wine and cheese to meet this amazing cast of some of DC's most exciting actors!
Written by: Bekah Brunstetter, Zachary Fernebok*, Reina Hardy, Augie Praley*, and Seamus Sullivan*
Directed by: Paul Reisman
Featuring: Blair Bowers*, Grant Cloyd, Ann Fraistat, Madeline Key*, Lee Liebeskind+, and Megan Reichelt*
Production Team: Jason Aufdem-Brinke, Philip Da Costa*, Kenny Neal, Will Pommerening, Jason Schlafstein*, and Ivania Stack
Inspired by The New Pornographers
 *Flying V Company Member
+Flying V Advisory Board Member
The Playwrights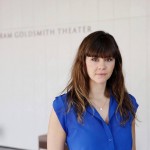 Bekah Brunstetter
Bekah hails from Winston-Salem, North Carolina, and currently lives in Los Angeles. She is an alumni of the CTG Writers Group, Primary Stages writes group, Ars Nova Play Group, The Playwright's Realm, and the Women's Project Lab. She has previously written for MTV (Underemployed; I Just want my Pants Back) and is currently a Story Editor on ABC Family's Switched at Birth. BA UNC Chapel Hill; MFA in Dramatic Writing from the New School for Drama.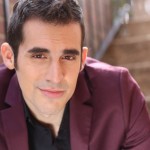 Zachary Fernebok
A storyteller at heart, Zachary Fernebok thrives in the creation of theatre. As a playwright, Zach has had plays produced with Flying V, American Ensemble Theatre, Mutineer Theatre Company, The National Conservatory for the Dramatic Arts, Infinite Stage, Forum (Re)Acts, Rorschach Theatre's Klecksography, and the Bethesda Play-in-a-Day. He is best known for and most proud of his series The Pirate Laureate of Port Town and The Pirate Laureate and the King of the Sea. Zach also served as American Ensemble Theatre's Playwright-in-Residence for two years. As an actor, he has appeared on stage with a handful of local companies, most recently including Flying V and Pointless Theatre Company. He is a proud company member of Flying V. His work can be further explored at www.ZacharyFernebok.com.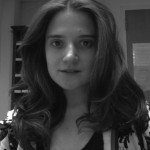 Reina Hardy
Reina Hardy is a playwright from Chicago. Her plays, which usually contain magic and sometimes contain science, have been seen across the country, including at Rorschach Theatre in DC, the Vortex in Austin,  and the 2013 NNPN National New Play Showcase.  She's a Michener Fellow at UT Austin, winner of the 2014 KCACTF TYA Prize, finalist for the Terrence McNally Prize and the recipient of an Interact 20/20 Commission. This spring, she has worked on her plays at the Kennedy Center, the Write Now Conference at IRT, Inkwell in DC, and Route 66 in Chicago. She can make things happen with her mind.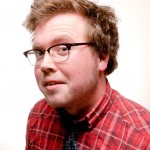 Augie Praley
Augie is a Manhattan based writer, director and actor. Praley's work in theatre has been seen across the world in cities including Chicago, Washington, DC, New York and Tbilisi, Georgia. His play "Thanksgiving at Chekov's" was a finalist for the Eugene O'Neill National Playwrights Conference and his screenplay "i am become the sea" was a quarter-finalist for the Academy Nicholl Fellowship. In the past Praley has written for The Blue Man Group. In 2014,  The New York Times called Praley's one-man web series Augie, Alone "a series of delightful solo vignettes that announce a strong new comic voice." He is also co-creator of the web series "INGENUE!" Praley studied Theatre and Performance Studies at the University of Chicago and received an MFA in Dramatic Writing at NYU'S Tisch School of the Arts. He is currently a writer/producer at Comedy Central. He is a proud company member of Flying V.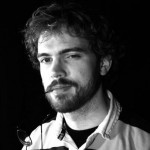 Seamus Sullivan
Seamus Sullivan is a proud Flying V company member whose shows for the company include Incurable, Science Fiction Double Feature, and Me and the Devil Blues. He also works with Sacred Fools in Los Angeles and co-wrote the upcoming web series Titus and Dronicus, which is about Shakespearean detectives. He lives in LA.