The Flying V Awesome-A-Thon: A 24 Hour Flying V Fest

WHAT: 24 straight hours of Flying V programming featuring work from the past, present, and future of your Friendly Neighborhood Indie Theater. Everything from readings of new plays in development, open workshops and rehearsals, a podcast recording, a game of Dungeons and Dragons, a video game lounge and more featuring your favorite Flying V Company Members and our friends! Like our Batman and Star Wars readings in the past, but leveled up the the extreme, this acts as our big of year fundraiser and Year 7 season announcement, as well as a huge celebration of Pop-Culture Infused Theater!
A silent auction will be running during the whole event!
WHEN: 8pm December 9th through 10pm December 10th, with events and concessions all throughout, and Kick Off and Closing parties as well! Open House style so come for the specific events you want to see, hang out all day, or just chill with your friends in our lobby!
WHERE: Our home "The Nest" located in the Bethesda-Chevy Chase Regional Services Center at 4805 Edgemoor Ln Bethesda MD 20814.
We are directly next to the Bethesda Metro Station (Red Line), and there is a parking garage located directly under the building that is free from midnight on Friday through the weekend!
ADMISSION: A Suggested Donation of your choice on entry!
FOOD & BEVERAGE: Snacks & alcohol will be onsale throughout the event. You are welcome to bring either into any performance / activity!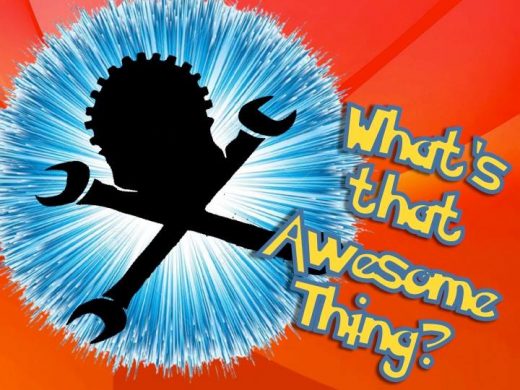 SCHEDULE:
8pm Friday – Kickoff Party
10pm – THE BEST OF FLYING V RETROSPECTIVE: Directed by Jon Rubinand Lee Liebeskind, relive classic moments from Flying V shows of the past 6 years, including Become What You Are, Be Awesome, both Flying V Fights, and more!
12am Saturday – PIRATES AFTER DARK: The late-night part of Awesome-a-thon begins with new monologues and scenes from the sexy side of the PIRATE LAUREATE universe! This new material by Zach Fernebok brings back some of our favorite characters from THE PIRATE LAUREATE OF PORT TOWN and THE PIRATE LAUREATE AND THE KING OF THE SEA on the topic of… romance.
1am – DEVISING AND DRAGONS: FLYING V AND D&D: An interactive Flying V Dungeons & Dragons Game and Devising Session led by Jon Jon Johnson, Megan Reichelt, Katie Jeffries, and Susanna Pretzer for a future Sword & Sorcery show!
3:30am – FLYING V VIDEO GAME LOUNGE: Hosted and Curated by Jon Jon Johnson and Lee Liebeskind, come play Mario, Pokemon, and more with your favorite Flying V artists!
6am – RISE AND RAVE WITH FLYING V: Early morning yoga, exercise, and dance party with Michelle Polera and Robert Christopher Manzo from the cast of Be Awesome: A Theatrical Mixtape of the 90s.
8am – SATURDAY MORNING CARTOONS: Philip Tiago Da Costa curates a morning viewing of classic Saturday Morning Cartoons with complimentary cereal and milk.
9:30am – PRIDE AND PREJUDICE AND POWERPUFF GIRLS: A staged reading written by Philip Tiago Da Costa and directed by Joshua W. Kelley, melding the worlds of Pride & Prejudice and The Powerpuff Girls!
10am – PRINCESS MIMI:A new children's play written and directed by Patrick Flynn!
11am – GRAAL THE EMPLOYABLE AND OTHER STORIES: A staged reading of a brand new collection of short plays written by Seamus Sullivan and directed by Jenna Duncan focusing on pulp genres meeting the modern workplace!
12:30pm – SHEILA AND MOBY: Sheila, facing a quarter-life crisis, takes an opportunity to reunite with her stuffed Iberian lynx, Moby, to solve the case of a girl's missing stuffed Koala. This reading of Patrick Flynn's new play will deal with growing up and how we all feel like like little children sometimes, for better or worse.
2:30pm – VIGILANT: Those who protect the streets at night have their own set of rules to follow; their own code. But for a black vigilante, it's a whole different ballgame. What happens when you encounter one of your own, someone you know? How do you refrain from looking like "just another black man" running the streets at night? How do you protect yourself from those in power? How do you help fix the community you risk your life to preserve? This workshop of Vigilant: A Black Vigilante's Rule Book dives into this world of complexities and contradictions.
4:30pm – LIVE RECORDING OF "THE ORIGINAL CAST PODCAST" FEATURING THE CAST OF YOU, OR WHATEVER I CAN GET: Hosted by Patrick Flynn and featuring performances by Doug Wilder, Farrell Parker, Suzanne Edgar, Steve Przybylski, Jason Schlafstein and a special video appearance by Vaughn Irving.
6:30pm – THE FLYING V CABARET: A collection of live renditions of original and classic tunes, performed by your Flying V favorites!
8pm – DARK PHOENIX: You've seen Batman: The Long Halloween, Batman: Year One, and Justice League: The New Frontier. Well, face front, True Believers! The marvelous X-men will get their Giant-size reading at 8pm on Dec. 10! Join Wolverine, Cyclops, Storm, Colossus and more as they help Jean Grey battle the cosmic entity known as the Phoenix Force — only one problem: It lives in her! Don't miss a second of this explosive, emotional thrill-ride reading. After this, the X-men will never be the same! Nuff said! Directed by Paul Reisman, and featuring an amazing cast!
10pm – Closing Party
Feel like making a donation early? You can do so right now!
Want to sponsor THE AWESOME-A-THON or one of our specific events? Sponsorship Opportunities are available – e-mail info@flyingvtheatre.com